VISIT THE SHRINE OF REMEMBRANCE WITH THE WATSONIA 50S PLUS CLUB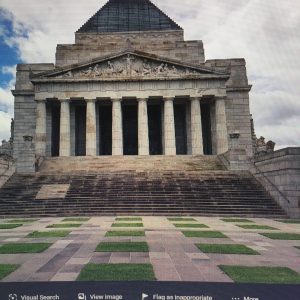 Discover the fascinating history of this monument built as a Memorial after the First World War.  We will take a guided tour of the commemorative spaces, special exhibitions, and personal stories that make the Shrine a Living Monument.
DATE: Tuesday 23rd August 2022
COST: $50.00   Non-Members $55.00 Enjoy lunch at THE MANNINGHAM CLUB
DEPART: 9 am Cnr of Elder & Delta Str, Greensborough
Payment by 17th August, preferably by bank payment Watsonia 50s Plus Club Inc, BSB: 633000 Account No: 162498554 (include your name) Or cash in an envelope in the letter box on the notice board inside the Watsonia Hall, 37 Lambourn Rd, Watsonia on Monday, Wednesday, Thursday or Saturday afternoons.