FREE Zumba Gold with Deb 
@ THE WATSONIA POP UP PARK
Zumba Gold is for active older adults who are looking for a modified Zumba class that recreates the original moves you love at a lower intensity, with easy to follow choreography that focuses on balance, range of motion and coordination.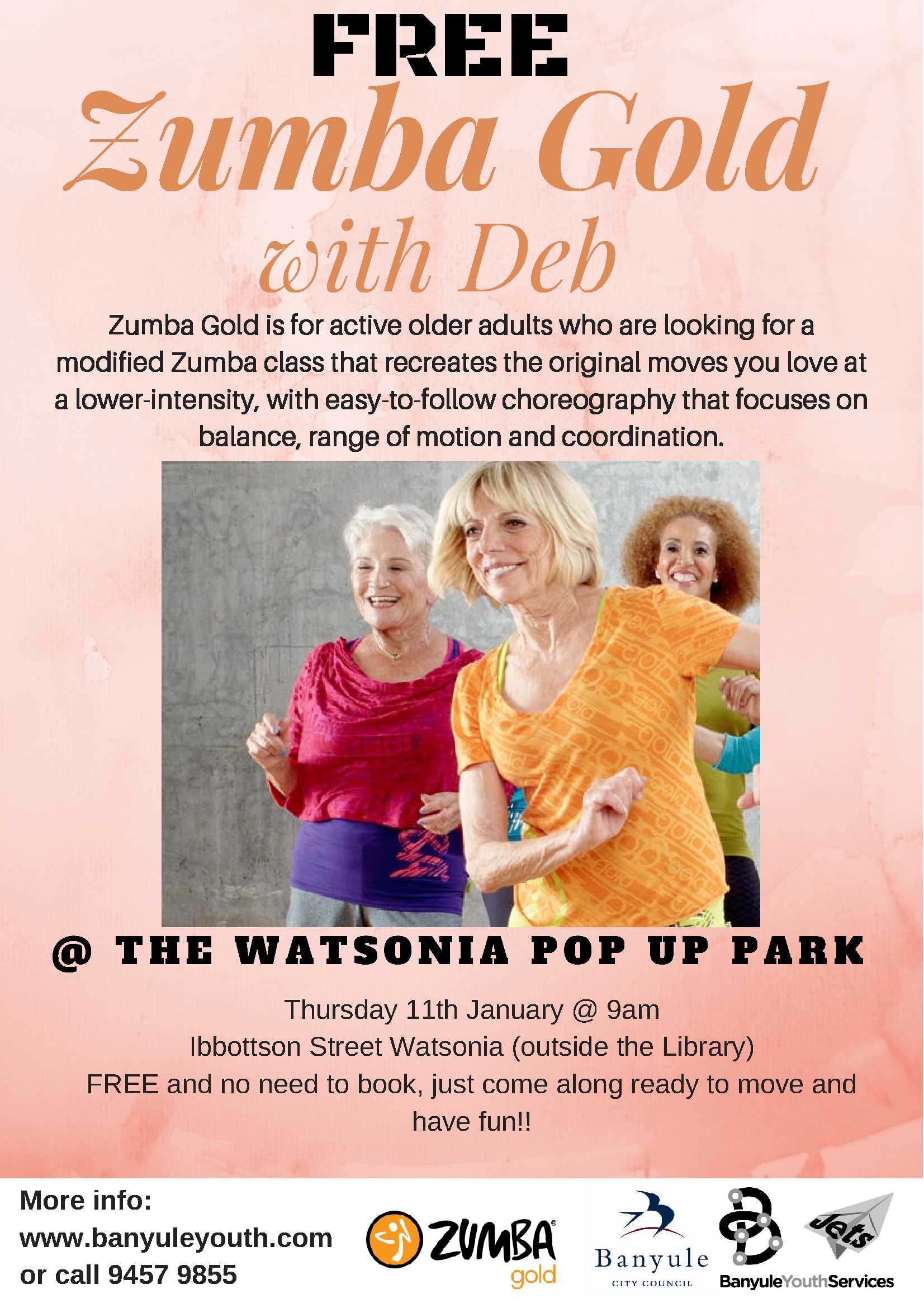 Thursday 11th January @ 9 am
Ibbottson Street Watsonia (outside the Library)
FREE and no need to book, just come along ready to move and have fun!!