Tuesday 30 May 2017          The Eagle Arthurs Seat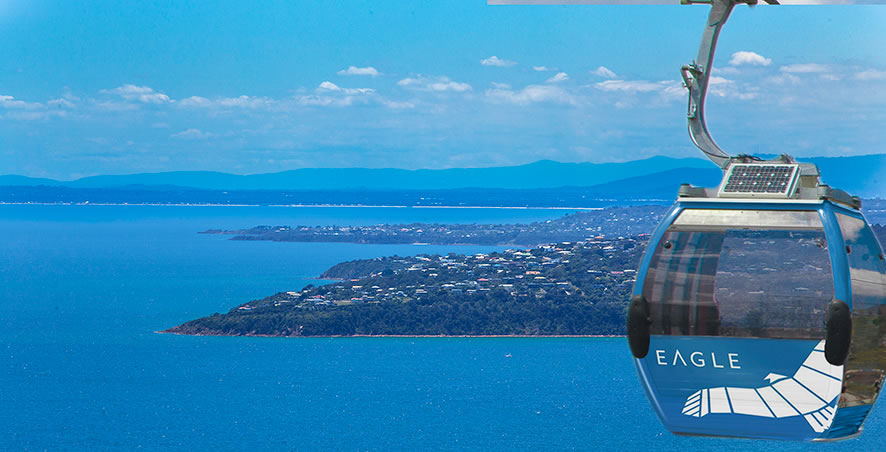 Depart: 9 am Cnr Elder St & Delta Rd Greensborough, stopping for morning tea on the way to The Eagle Arthurs Seat Base Station, where those who wish to take the Gondala ride will disembark, the remaining passengers will  stay on the bus to the Summit Station. Board a state of the Art Gondola  at the Arthurs Seat Eagle and "fly" over the state forest to the highest point of the beautiful Mornington Peninsula. With a breathtaking view across the bay to the city and spotting wildlife as you soar above the trees.
The remaining passengers will stay on the bus to the Summit Station and join the others for lunch at the Eagle cafe'.
Lunch: Everyone will have lunch at own expense at the Eagle Café, pies, sandwiches, salad & wraps, and a decadent range of ice creams and sweet treats.
Cost: $35:00    OR    $20:00 (If you are staying on the bus to the summit).
NON MEMBERS an extra $5 on each price.
Opens: Thursday 4 May           Final Payment: 25 May 2017
Return Approx: 4:00 pm
 PAYMENT MUST BE PAID IN FULL BY 25th May 2017, at the  COMMUNITY HALL, 37 LAMBOURN RD, WATSONIA
( Monday or Thursday Afternoons)