Tuesday 16th October 2018 Mulberry Hill House Langwarrin South
Explore the heritage-listed Mulberry Hill, a magnificent American Colonial style-home in Langwarrin South.  Designed by Harold Desbrowe Annear, and built in 1926 as an extension to a pre-existing 1880's weather board cottage.  The house and it's contents, a collection of Australian art, Georgian furniture and glassware and Staffordshire ceramics, was bequeathed to the National Trust by Sir Daryl and Lady Joan Lindsay.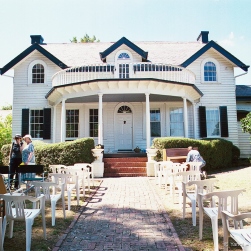 DEPART: 9.00 am Corner Elder St & Delta Road, Greensborough, stopping for morning tea en-route.
LUNCH:   Is included at the Trios Cranbourne Race Club.  RETURN APPROX:  4.00 pm
COST: $45.00 
 PAYMENT MUST BE PAID IN FULL BY 11th  October 2018, at the  COMMUNITY HALL, 37 LAMBOURN RD, WATSONIA
( Monday, Thursday or Saturday Afternoons)