Tuesday 18th September 2018
WHERE ARE WE GOING THIS TIME.
TO THE BEACH?
TO THE COUNTRY?
TO THE SNOW?
Wherever we are going, we know there will be scenery, lunch,and a comfortable coach ride with good company.  Morning tea is usually a highlight.
D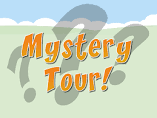 epart: 9am Corner Elder Street & Delta Road, Greensborough.
Return: Approx 4.30pm.
COST: $45.00          
 PAYMENT MUST BE PAID IN FULL BY 13th September 2018, at the  COMMUNITY HALL, 37 LAMBOURN RD, WATSONIA
( Monday or Thursday Afternoons)